The bride and groom had put a huge amount of planning and effort into getting everything ready for their wedding. Sadly, they were badly let down by the Party Gazebos that they had bought. Family and friends to the rescue! A larger gazebo was lent and the wedding was on again.
An army of friends and relations descended and beautiful hand-made paper pompoms were hung, black material lined the ceiling, fairy lights, disco balls and spotlights were strung and pink tulle was twisted round the poles and all in time for the ceremony.
The bridegroom's mother had made a very smart post box for the good wishes cards.
The groom and his team set out the tables and the chairs and put the final touches to the tent and then nervously awaited the bride.
When she arrived, she was dressed in blue! She looked amazing. She walked across the lawn on her father's arm to the gazebo in the garden proceeded by her two bridesmaids and tiny page.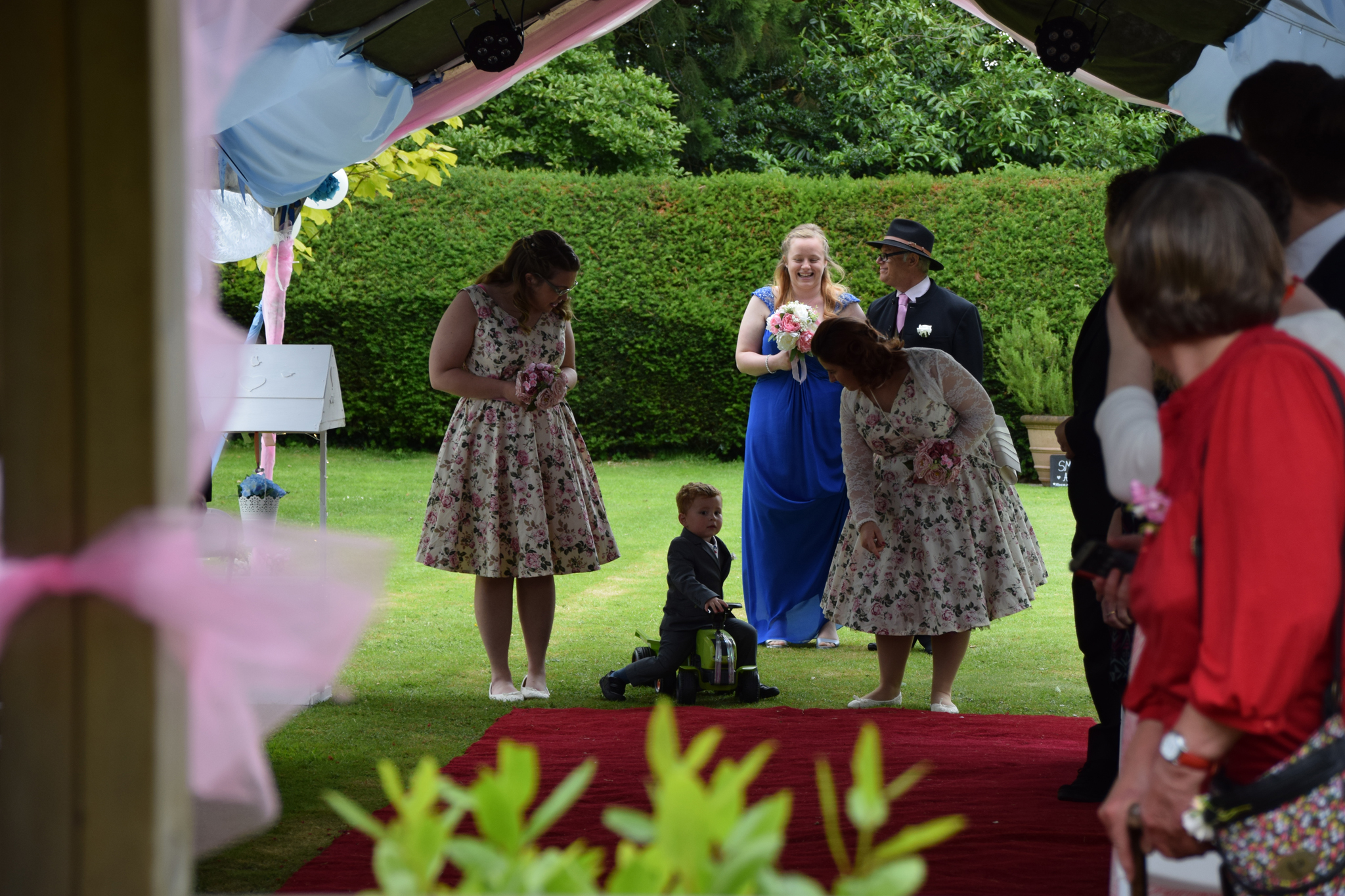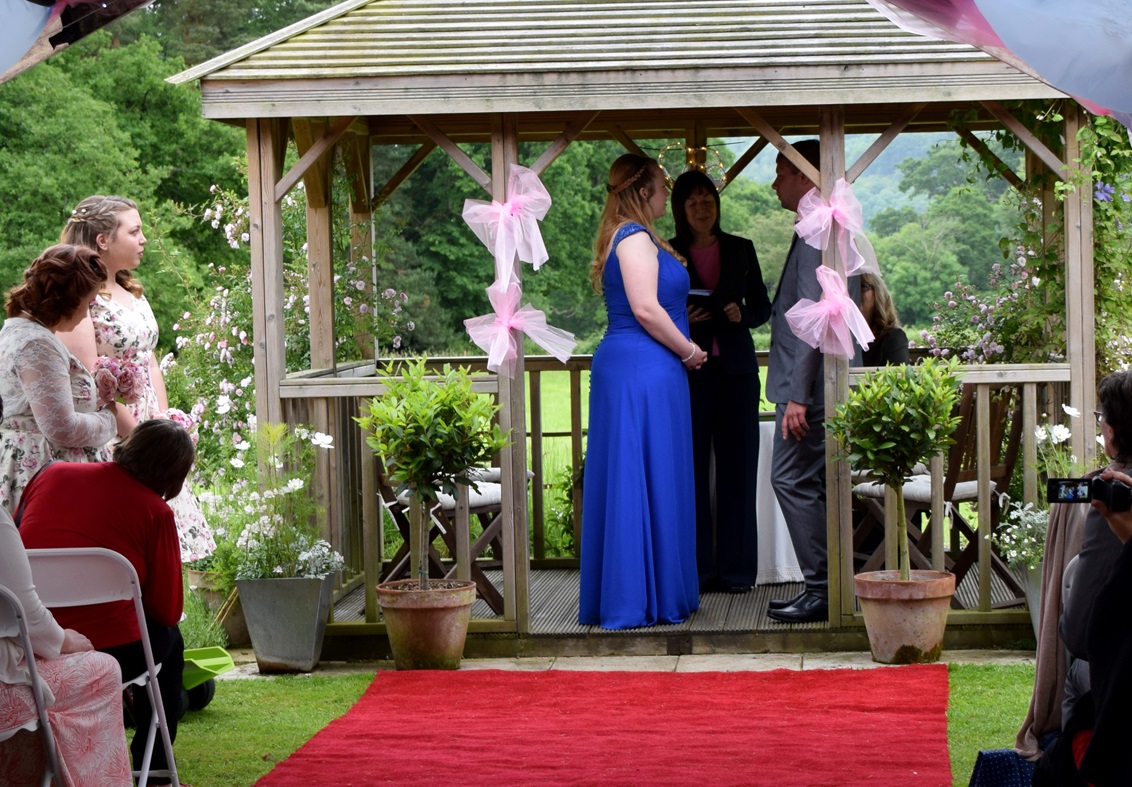 Drinks on the lawn and photographs followed the ceremony -
The wedding breakfast was entirely catered for by the mothers of the Bride and Groom and the Bride's grandmother. The bride's mother had made the wedding cake, a towering pile of cupcakes.
The bar, provided by Southern Mobile Bars from Blandford, was set up in the corner of the tent and managed by some very efficient and friendly bar staff. www.southernmobilebars.co.uk
During the speeches the bride's brother, who has an amazing voice, sang "Oh, what a wonderful World" to the couple.
Speeches finished and the tables were moved to the side to make room for the dancing. The DJ was another family friend and he kept the party dancing until Midnight. As the lights went off, guests kept the party going by lighting sparklers.
The bride and groom spent the night in our Bell Tent in the Walled Garden - the first couple to use the new "Indian" interior.
The end to a wonderful family celebration.
The majority of the photographs were taken by Sophie Williams, a family friend, who is hoping to set up as a Wedding photographer.